Classic Car Painter
Texoma Classics is looking to hire a combination automotive painter & automotive body work specialist with the following painting knowledge, capabilities, and skills:
mixing station
epoxy
prep for paint
filler skim coat
primer
base coat color
clear coat
wet sand and buffing
Good industry pay, good working environment.
Pay: Up to $40.00 per hour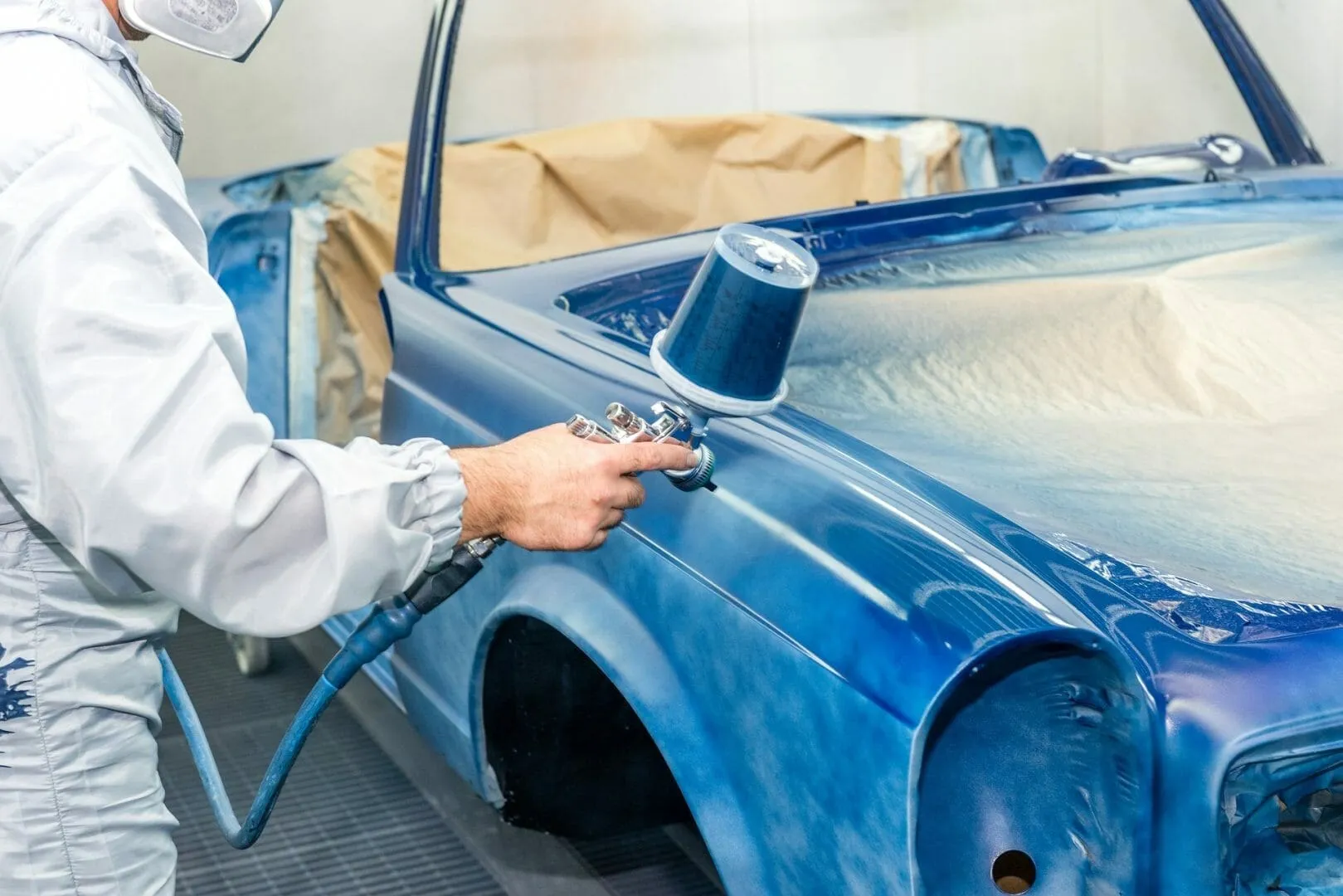 Upholstery Specialist
Seeking an experienced and highly skilled custom upholsterer for autos, trailers and RVs.
Someone that can contribute their skills in designing, crafting, fabrication, sewing, pattern making and installation of quality custom upholstery.
Additional 'pluses' for the candidate would be someone with mechanical skills. Responsibilities Be an integral part of the design, fabrication through completion of custom upholstery for autos, RVs and Airstream trailers. Planning, advising on fabrics, restoring frames, replacing foam and estimating labor costs.
Qualifications & Skills:
At least fifteen years of auto and/or RV upholstery craftsmanship. Ideally, working with restoration companies or custom builders.
Please submit your resume along with any portfolio of your work for immediate consideration.
Pay: Up to $40.00 per hour
Classic Car Technician
Seeking automotive technicians/mechanics for our Sherman and Houston, TX locations.
Required Skills:
· Experience with Carburetors
· Engine/LS3 Conversions
· Electrical /Wiring Harnesses
· Powertrain Systems
· Differentials
· Brake Conversions
· Welding/Fabrication
· Aftermarket Vintage Air
· Frame/Firewall Modification
· Familiarity or a willingness to learn HPTuners
Our focus at Texoma Classics is on restorations of beautiful classics and complete modern recreations of classic vehicles. Other services we offer include airstream travel trailer renovation (including solar and wind power), LS engine swaps, electric engine swaps for eco-friendly classics, and much much more.
Pay: Up to $40.00 per hour
Automotive Body Restoration Technician
Texoma Classics is seeking an experienced automotive body technician.
Required Skills:
Dent repair (hammering and various stretch and shrinking skills), patch panels (both repro and fab'ed) on all types of panels, floor pans (should know how to cross brace vehicle), rocker panels, recessed firewalls, tubs, and other custom metal work based on client requests.
You should be well versed, if not certified on welding including TIG and MIG.
In addition to the metal work you should have some experience with fiberglass as we do get Corvettes in at times.
You should have your own tools and reliable transportation.
Good industry pay and good working environment.
Pay: Up to $40.00 per hour
Sales Manager
Seeking a high-powered Sales Manager who possesses a wealthy client database.
We are not seeking someone that can develop a database but someone that already has one, as these individuals represent our core customer base.
We provide two services for the classic car industry. First we build new, custom classic cars and second, perform full frame-off, rotisserie restorations on older vehicles. Our projects range from $150,000 to $250,000+ and, therefore, the requirement for wealthy clients.
There would be four phases to establishing a relationship with a potential Sales Manager:
· Phase I: $10,000 per car commission during the initial probationary period.
· Phase II: Salaried position, continuing the succuss developed in Phase I and working on developing Phase III and Phase IV listed below.
· Phase III: Continued salaried position with the addition of an override while taking on the responsibility of developing a US-based commissioned sales channel. This may incorporate individuals with entrepreneurial capabilities, brokers and private dealerships.
· Phase IV: Phase III compensation structure and an additional override for developing an international commissioned sales channel. This may incorporate offshore individuals with entrepreneurial capabilities, brokers and private dealerships.
Pay: $50,000.00 - $100,000.00 per year
Project Manager
A position with a wide range of responsibilities including and not limited to all business aspects of an operational shop, technical staff time management, efficiencies, and work quality all leading to the perfect completed project leaving the shop.
Have strong computer skills for shop and timeline management, operate software, and understand a project flow process with all of its perpendicular details. While Texoma Classics is primarily a classic car restoration shop, we are seeking someone with a strong project management background to handle our ever growing range of projects.
We need a team leader with extraordinary communication abilities. Experience should include supporting staff, delegation of tasks, general management skills, as well as at least some background knowledge of cars. This position is one of a mentor and a support person. Compensation includes a competitive industry salary as well as a bonus program.
Pay: $50,000.00 - $100,000.00 per year
Maintenace / Driver
We are seeking a cleaning
person
/ driver to ensure clean and safe work environments. Responsibilities include cleaning shop work areas, office spaces, general maintenance, parts runs, trailering of cars on occasion, cleaning/detailing customer vehicles along with ensuring all vehicles are properly protected (fender, seat, steering wheel & floor covers). Must be detail oriented, organized and have a reliable vehicle capable of hauling a 20 foot trailer.